Beloved Emma: The Life of Emma, Lady Hamilton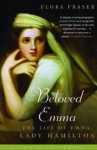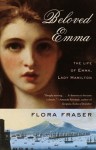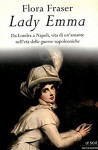 Eighteenth-century Emma Hamilton was a woman ahead of her time. Her rise to fame and fortune seemed unstoppable – until she began her famous, doomed love affair with Admiral Lord Nelson. Beloved Emma traces Emma Hamilton's journey from Liverpool to London and life as an artist's model, through glittering success in Naples as the wife of Sir William Hamilton, and that legendary romance with Nelson, to her painful descent from the heights of fame to an early death in Calais. Flora Fraser captures the energy, purpose and sexuality that drove this extraordinary woman through her tumultuous life.
Please ask your local bookshop or bookseller to stock this book. If not available, please order from Amazon.